Hilarious and Unique Entertainment for Children's Parties
Melbourne Madness parties are like no other! Filled with laughter, music, magic and mayhem we'll ensure that your child's party is loads of fun!
$250 (GST inc) 1 hour party package includes:
Hilarious and unique show
Personalised pre-party message from character
Magic, puppets, music, singing and dancing
Lots of silliness and lots of laughter
Quality Invitations
Party Theme options
Superheroes
Magic
Disco
Clown Magic
Sport
Aussie Rules
Star Wars
Fairies
Pirates
Wizards
Choose from some of our hilarious characters!
Charlie SillyPants  – Magic, Music, Mayhem, Laughter and just plain "Silliness"!
Charlie needs some help, he can't find the MAGIC! Your child and their guests are the only ones that can help unlock the key to Magicland and help Sillypants discover…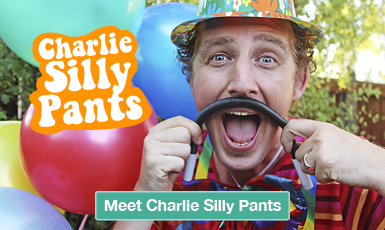 Batboy Superhero show – Superheroes! Magic! loads of fun!
Batboy has come to eat cake and junk food, but not if "Mr Invisible" has anything to do with it! Come on a hilarious journey to Gotham City as Batboy reluctantly tries to catch the Invisible man, but can't do it alone he needs lot's of Superhero's to help!
Disco Daddy – Disco! Music! Dancing! Laughter!
Get your Childs party started with the ultimate party star "Disco Daddy". Enjoy a party like no other as your child and their party guests go on a magic journey to Discoland!…
Sport Boy – Sport! Games! Energy! Laughter!
Is your child a sport fanatic? Well so is "Sport Boy". Sport Boy will take your child and their friends on an energetic journey to "Sportsworld", where they will…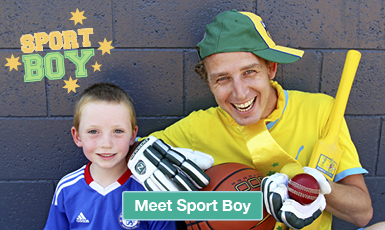 One Eyed Charlie – Pirates! Puppets! Magic! Laughter!
Ahoy Yey SMARTIES! Oh dear One Eyed Charlie wants to be a really brave Pirate but he's been cursed by the "Silly Seas"! Come on a swashbuckling journey of magic and fun…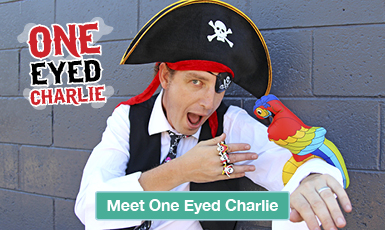 Other Characters Include…
Jeri the Jedi – Star Wars Party
Sport Boy – Aussie Rules Party
Fairy Funny – Fairy Magic Party
We'll also….
Contact you prior to the big day of the show outlining the itinerary and arrival.
Important information
All parents must be prepared to sit back and relax as the kids have an absolute blast!
Contact Us
Contact us today to book or discuss your requirements…